Tubal testing by HSG | Hysterosalpingogram (HSG) Procedure, Painless HSG Test
Usha IVF, located in Anand, Gujarat, offers tubal testing by hysterosalpingography (HSG), a diagnostic procedure used to evaluate the condition of the fallopian tubes. Our dedicated team of experts specializes in reproductive health and assists couples in identifying potential causes of infertility.
Tubal testing by HSG involves the use of a contrast dye that is injected into the uterus. As the dye flows through the fallopian tubes, X-ray imaging is used to visualize any blockages or abnormalities. This procedure provides valuable information about the patency and shape of the fallopian tubes, helping to determine if they are functioning properly.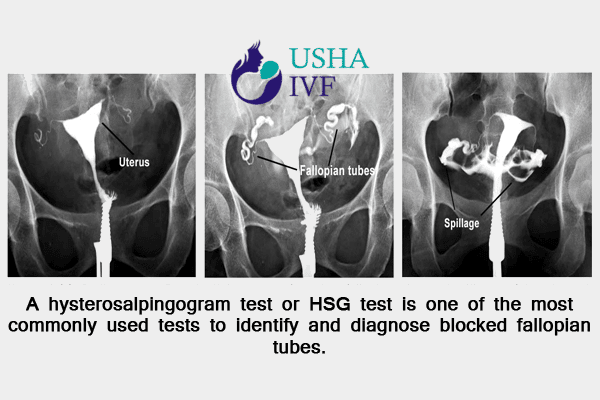 In the realm of reproductive medicine, HSG is a recognised and often employed diagnostic technique. It can assist in detecting issues like obstructed fallopian tubes, which can stop the sperm from fertilising the egg. By detecting any tubal abnormalities, HSG enables our experienced fertility specialists to develop tailored treatment plans that address the specific needs of each patient.
At Usha IVF, we understand the emotional journey that couples go through when faced with fertility challenges. Our compassionate and knowledgeable team is dedicated to providing personalized care and support throughout the tubal testing process. We provide direction and address any queries to make sure our patients are at ease and knowledgeable.
Trust Usha IVF's experience if you're looking to get your tubal testing done through HSG. With our cutting-edge facilities and dedication to quality, we work to support couples in realising their family-building or growth aspirations.