Best Fertility Center in India | India's highest-rated Best Fertility Treatments Center in India
Usha IVF, located in Anand, Gujarat, is renowned as one of the best fertility clinics in India. Couples seeking support on their path to parenting can get thorough and individualised fertility care at our clinic.
At Usha IVF, we understand that each individual and couple has unique fertility needs. Our team of experienced fertility specialists works closely with patients, conducting thorough evaluations and providing tailored treatment plans. We provide several state-of-the-art fertility treatments, such as in vitro fertilisation (IVF), intrauterine insemination (IUI), egg and sperm donation, embryo freezing, and fertility preservation.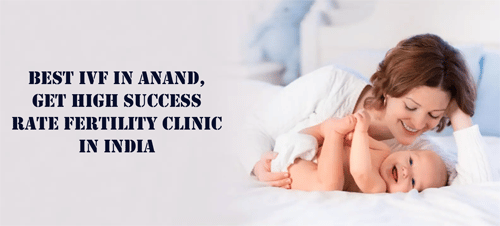 What sets Usha IVF apart as a leading fertility clinic is our state-of-the-art infrastructure and advanced reproductive technologies. Our clinic is equipped with cutting-edge laboratories, dedicated operation theaters, and a team of highly skilled embryologists and fertility experts. To provide our patients the best chance of success, we work very hard to stay current with developments in assisted reproductive technologies.
Apart from our exceptional medical expertise, Usha IVF is known for its compassionate and patient-centric approach. We understand the emotional and physical challenges that couples face during fertility treatment and provide unwavering support throughout the entire process. Our staff makes sure that patients are at ease, knowledgeable, and empowered to make choices regarding their reproductive journey.
Making the ideal fertility clinic selection is a crucial step in realising your desire to establish or grow your family. With our expertise, advanced technology, and compassionate care, Usha IVF stands out as one of the top fertility clinics in India.