"Rediscover joy of movement with the Best Intracytoplasmic Sperm Injection (ICSI) Treatment in Gujarat"
In Vitro Fertilization Treatment for Pregnancy
It is a general term used for In Vitro Fertilization (IVF). A test-tube baby is a baby who is visualized by IVF. IVF is in vitro fertilization where the word "vitro" means glass. In some cases, the fertilization is done outer of the uterus in a glass vessel by joining a female egg with a sperm.
In vitro fertilization treatment is a fertilization process in which female eggs are combined with sperm in vitro. This type of fertilization process involves the monitoring and stimulation of a woman's ovulation process. In this process, the egg from the ovaries is taken to fertilize the sperm in a culture medium in a laboratory. All the process is initialized under the supervision of qualified and experienced experts or fertility specialists who leave no chance in making every step in the process to be accomplished. After fertilization of the egg goes into an embryo culture for 2 to 6 days and thereafter, it is implanted in the uterus of the female for further transformation and development of the embryo thus formed. In vitro fertilization treatment for pregnancy is the best available treatment for artificial insemination or having kids. At Usha IVF, we have the best surgeons and fertility treatment specialists who will look after your fertility treatment at each step of your way. Here, we work with full ethics to make every dream of yours come true. Our fertility treatment specialists are always in line to help you get assured results for having pregnancies without any flaws. We assure you that all the treatments you get here are highly safe and secure.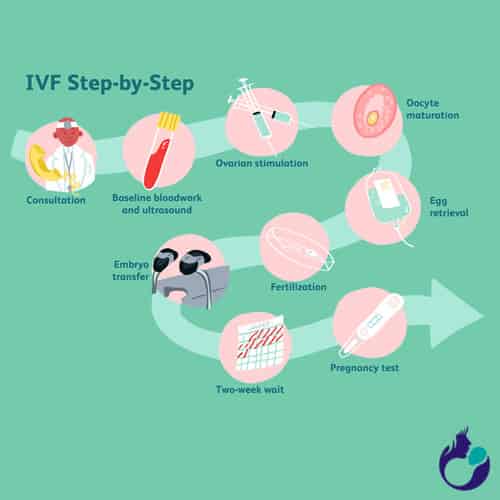 Your IVF or Test tube baby treatment Process would be as follows,