Azoospermia Treatment (Zero Sperm Count) | Symptoms & Treatment
No Sperm Count or Zero Sperm Count (Azoospermia) Causes, Symptoms,Cost and Treatment
The contraceptive procedure involves chopping or clamping of the vas deferens, a permanent method of preventing sperm flow called Vasectomy. That isn't allowing the sperm to flow but maybe reconstructing or reconnecting the ducts or tubes treated by Obstructive Azoospermia (Zero Sperm Count – No count). When Zero sperm count in the Male Fertility issue then consults an expert doctor to handle it. Consultation Free Book Appointment. In most cases, men's blockage issues but don't want surgery; treatment of nonobstructive (zero sperm count) azoospermia can help with men for Sperm retrieval.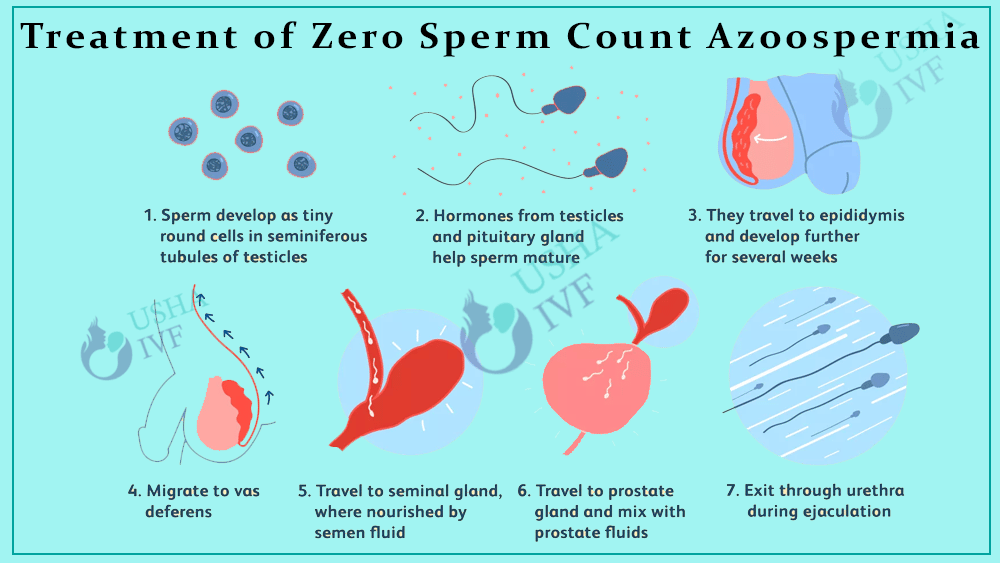 There are several treatment options for Zero Sperm Count Azoospermia, depending on its type and cause. If the blockage is caused by a blockage, it is sometimes possible to remove the blockage through surgery.
In case of sperm production in the testicles, it can be retrieved for use in IVF / ICSI (intracytoplasmic sperm injection). One sperm is implanted into each egg during IVF using the ICSI technique. This implies that a pair may be successful with as few as a handful of sperm. Sperm retrieval can help men with nonobstructive azoospermia (Zero Sperm Count / No Sperm Count ) or those who have a blockage but don't want surgery.
Where Can I Go to Get Treatment for Azoospermia?
1. Begin by choosing a urologist who has completed a Fellowship, or more advanced training. Dr. Thakkar attended the University for his fellowship training.
2. Next, confirm that the doctor has committed to employing this advanced training and the most up-to-date methods with a variety of IVF clinics.
3. Verify that the doctor has laboratory experience so that they can inspect, cryopreserve, and store any sperm that is discovered throughout the retrieval process. The Fertility Center of California's medical director, Dr. Thakkar, has created unique methods for doing each of these tasks.
Dr. Thakkar, the founder of IVF & Fertility Specialists and the Fertility Center of Anand, is famous for combining cutting-edge medical procedures and cutting-edge technology to help people realize their aspirations of starting families. Call 9687282841 to schedule an appointment with the Male Fertility Specialists to talk about your issues.