Laparoscopy Treatment for Fibroids
Myomectomy is the process of surgical removal of uterine fibroids present in the uterus. In this procedure, the uterus is preserved and fibroids are removed thereby retaining the women's reproductive potential. In the laparoscopic Myomectomy, the uterus is visualized and the fibroids are located and removed. The removal of fibroids through laparoscopic surgeries has lower morbidity rates and faster recovery rates. This process is not used on large-sized fibroids removal it is useful for small and medium-sized fibroids from 3cm up to 10cm. The presence of fibroids in the uterus retains the reproductive cells of the females thereby posing threats for pregnancy or not making the women pregnant females often suffer severe pain during periods due to the presence of these fibroids and therefore, it becomes essential to remove them. Laparoscopy Treatment for Fibroids has emerged as a successful measure for curing major threats caused by the fibroids in the uterus. Over the years, we have accomplished many laparoscopic Myomectomy for the fibroid uterus that have zero repercussions and are highly safe and have even supported forming successful pregnancies in women for having kids with zero health risks. You can contact us anytime as we are offering support 24/7 for laparoscopic myomectomy in Gujarat.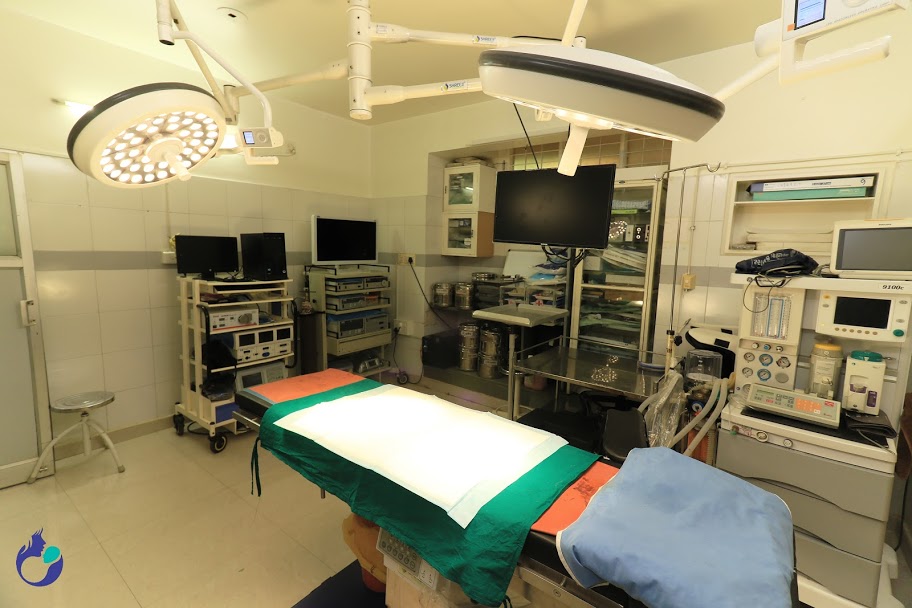 We are among the best 3D laparoscopic surgery centers in India. We have all the latest facilities available with us in our center for patients having IUI and IVF treatments. We treat patients with uttermost precision so that patients have zero negative repercussions post-surgery. In this 3D laparoscopic surgery, a small cut is made in which a camera plus instruments are used to know the happenings inside the uterus, this whole procedure is meant for reducing the painful risks involved in pregnancy conditions. We have multi-facility specialists that are specialized in curing severe major and minor pregnancy risks in females. The evolutions of such advanced technology have proved a convincing method with better depth perception and a consequent reduction of risk in surgical procedures. The method has led to the visualizations of organs present in the abdominal cavity in an easy, convenient and cost-effective manner.  The use of this method has lowered the risk of infections and postoperative pains as occurring in normal surgeries. The surgery is commenced with quality precision as it prevents unwanted adhesion of the tissues. We provide guaranteed assurance for the surgeries commenced at Usha IVF.
Successful IVF treatment after ruling out any fertility issue via Hysteroscopy Procedure
Diagnostic and operative hysteroscopy procedure is a surgical procedure in which the uterus is partially or fully removed. This type of surgery is recommended for people who cannot bear children and the surgery is having several post-operative consequences. Hysterectomy involves the removal of surrounding organs such as the cervix, ovaries, and fallopian tubes. The surgery is associated with life-threatening risks as well as long-term effects. These surgeries are commenced only when other treatments are not capable of curing the risks.  We are the multi-facility clinic service center, where all these risks are cured with precision. Our highly qualified and serviced gynecologists are specialized in curing major critical cases of hysterectomy. The surgeries performed at ''Usha IVF'' are highly recommended for their precision and zero post-operative miseries and health issues. Our medical specialists are specialized in offering highly safe and secure surgery treatments. We have medical specialists that are committed to delivering effective surgeries that have been proved successful in treating the miseries associated with the uterus and the surroundings. Whenever, you are in search of the best treatment feel free to take assistance from our multi-disciplinary surgeons, who will cure your miseries up to the root level.
Hysteroscopy IVF Treatment
Hysteroscopy is done by doctors to inspect that there is no abdominal bleeding before IVF treatment. It is a major procedure happening in the IVF treatment to diagnose the areas inside the uterus. The procedure is done with the help of a hysteroscope, which is a thin tube lightened and inserted inside the uterus to examine the cervix and inside the surrounding of the mother's womb. Our experts are specialized in offering the best hysteroscopy treatment for IVF. They are specialized in committing highly safe and secure surgeries for valuable patients aspiring for having children with ease without any painful procedure. Our clinic is furnished with the latest technology instruments that help to do commit surgeries with quality precision. Our surgeons are specialized in offering hysteroscopy IVF treatment that best suits valuable patients' health conveniences. Till today, our surgeons have committed several successful hysteroscopy IVF treatments having zero negative repercussions. Patients have great faith in our commenced surgeries and they highly recommend patients throughout the globe to have treatments for IVF from our clinic. We are offering highly safe and secure treatment and patients have great faith in our treatments as we provide guaranteed solutions for miseries associated with the uterus and surrounding problems.