World Class Ivf Centre In Gujarat with High Success Rate 2023 | Best IVF & Infertility Clinic Anand
Usha IVF is one of the renowned and best IVF Centre In Anand, Gujrat. We offer the best in-class infertility and world-class IVF treatment Centre in Gujarat, India at the most affordable price. We are located in Anand which is a major city in the administrative district of Gujarat state in western India. Our expertise has led us to be known as the best IVF center in Anand that has achieved a high success rate of IVF and IUI treatment in Anand, Gujarat. As a matter of fact, Anand ranks in the top position for IVF( In vitro fertilization) treatment among other cities. Usha IVF Hospital is Anand's most reputed and World Class IVF (in vitro fertilization) Centre in Gujarat.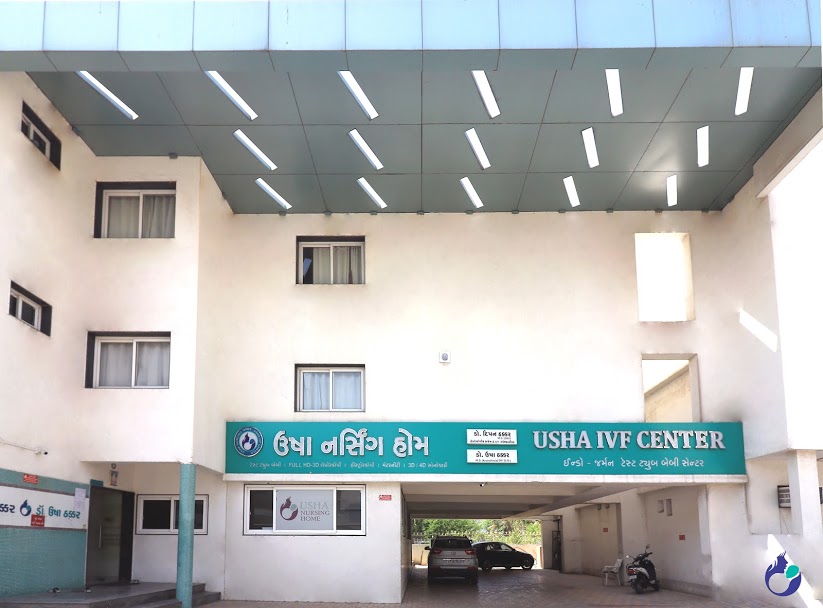 Top-grade and Advance Ivf Centre In Gujarat | Committed to providing the best IVF Treatments & Transparent Pricing
Looking for World-Class IVF Centre In Anand, Gujarat? With the highest IVF fertility success rate in Gujarat, India, Usha IVF Centre is one of the best IVF centers in the world and also fullfilling your dreams of parenthood. Our best IVF center in Anand is a boon for couples who are struggling with fertility issues. Being the best place for IVF- In vitro fertilization treatment in Gujarat, our fertility specialists bring happiness to people's life by practicing complete transparency in the procedure. We offer IVF Centre in Anand using the latest technology to give couples who are unable to conceive naturally a ray of hope. Our services are not just confined to Anand, Gujarat for the treatment at the lowest test tube baby cost. The chances of becoming a parent are also enhanced with our result-oriented infertility treatment. So if you have been looking for a solution related to infertility, wait no more and visit our top fertility clinic in Anand, Gujarat, India.
Why Choose Usha IVF As The World Class IVF Centres In Gujarat, India?
In addition to providing our patients with a successful experience, Usha IVF is committed to delivering an excellent service.As a result, we create a customised treatment procedure to bring you one step closer to parenthood. When you choose our IVF centres in Anand, Gujarat, you can be confident that the most advanced equipment and technology will be used to provide World Class IVF treatment in Gujarat, India.
We are a team of experienced infertility specialists who aim to deliver world-class medical care to our patients. We provide the best-tailored treatment services to all infertile couples by utilising cutting-edge technology and treatments. Our embryologists have obtained national and international recognition for their significant success in treating the most difficult fertility issues. This is why we are Anand's Best Infertility Clinic.
Best Assistance During Your Infertility Journey
We not only work with you as your infertility specialist, but we also offer emotional support to our patients to ensure a stress-free experience. We value our patients' feedback in order to improve our services and avoid unpleasant situations. We believe in honesty, so our IVF specialists are eager to thoroughly discuss how to proceed with fertility treatment.
We understand that IVF treatment is a difficult journey, and patients frequently express anxiety about the procedure and its stages. However, our experts ensure that it is comfortable and satisfying for you by discussing every aspect of it. Unlike other IVF clinics in Anand, we are committed to producing high-quality results.
We are recognized as one of the best fertility clinics in Anand, Gujarat. Apart from cutting-edge technology and advanced treatment methods, we are also committed to providing exceptional care to our patients. We plan sessions for our patients that include Yoga, meditation, weight management, stress reduction, and holistic health coaching. It assists them in maintaining mental and physical stability.
Our staff members are well-trained to care for patients and are committed to providing the best service possible. All of these features combine to make us the best IVF Hospital in Anand.
Here are some Frequently Asked Questions (FAQs) that may help provide additional information about the World Class IVF Centre in Gujarat:
1) What services do you offer at your IVF centre?
We offer a wide range of infertility treatments including IVF, IUI, ICSI, and more. Our team of specialists will work with you to determine the best treatment procedure for your specific needs.
2) What is the success rate of your IVF treatments?
Our success rates are consistently high, and we use the latest technology and procedures to ensure the best achievable outcome for our patients. However, it is important to understand that success rates can vary based on individual possibilities.
3) How experienced are your IVF specialists?
Our IVF specialists are highly proficient and experienced, with many years of experience in the field. They stay up-to-date with the latest advances in infertility treatment to provide the best care for our patients.
4) What is the cost of IVF treatment at your centre?
Infertility treatment costs vary depending on the individual case and the treatment plan. We will provide a straightforward quote after your initial consultation with one of our specialists.
5) Is there financing or insurance coverage available for IVF treatments?
Yes, we work with several insurance providers and can help guide you via the insurance process. We also offer flexible cost options to make treatment more affordable.
6) What is the process for scheduling a consultation?
To schedule a consultation, simply give us a call or visit our website to fill out a request form. One of our friendly staff members will get back to you promptly to schedule a suitable time for you to meet with one of our specialists.
7) Can I bring my partner or a support person with me to appointments?
Yes, we encourage you to bring along a support person for your appointments. It can be a challenging journey to overcome infertility, and having a loved one by your side can make all the difference.