What is intracytoplasmic sperm injection (ICSI)?
Usha IVF is the best platform for Intracytoplasmic sperm injection (ICSI) for male infertilities or couple infertilities. Intracytoplasmic sperm injection takes place when the male is unable to produce a sufficient amount of sperm content, then insemination takes place in the embryological laboratories for fertilization. Intracytoplasmic sperm injection takes place when an IVF attempt has not succeeded in the fertilization process. The process of intracytoplasmic Sperm injection involves the processing or inseminating sperms into the center of human eggs. The process of injecting sperm into the center of the human egg was developed due to the severe issues of male infertility or couples who have had several failed attempts in vitro fertilization procedures.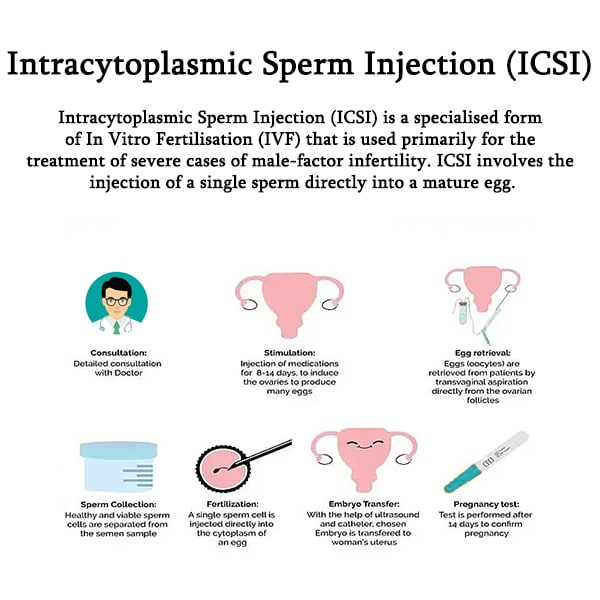 Intracytoplasmic sperm insemination overcomes several barriers to fertilization and presents hope to couples to achieve successful pregnancies. The mature eggs are then aspirated using vaginal ultrasounds and incubated under precise conditions in the embryology laboratories. Then after the semen sample is prepared by centrifuging under a special medium. This process separates the living sperms from the several dead sperms. We have highly qualified embryologist experts that pick up the single live sperm in the glass of a needle and inject it directly into the human egg. We process procedures for fertilization that are truly safe and secure having zero negative consequences. If you require the best treatment then do contact us for your valuable requirement anytime our specialists will help you the best way possible.